About the Stewart Hall Singers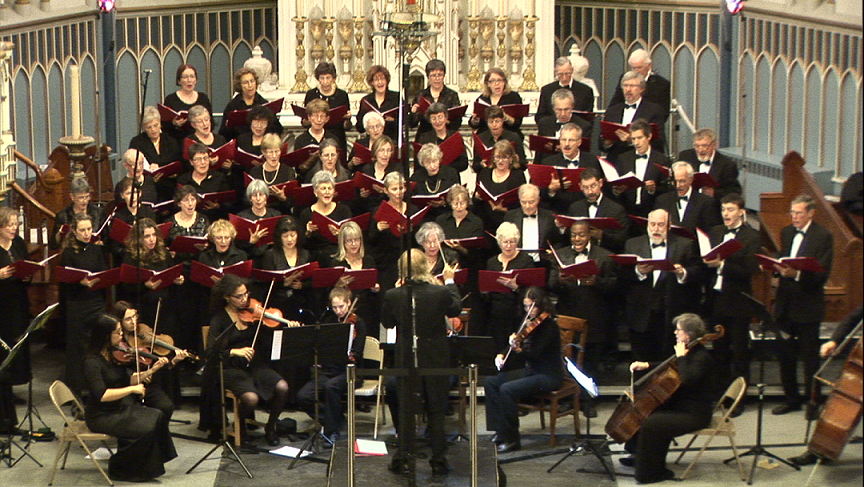 The Stewart Hall Singers is a large community choir based in Pointe Claire which draws its members from all over the West Island of Montreal. Founded in 1971 by Pierre Perron, the choir initially performed music of the Renaissance period. Over the years, it has broadened its repertoire to include all genres of music from the Baroque period through the 20th century, including contemporary American songs, spirituals and Broadway music. As in the past, the Stewart Hall Singers remain committed to engaging young Canadian soloists. In addition to two annual concerts which usually feature a large-scale choral work, the Stewart Hall Singers are active in the community, performing various benefit concerts throughout the year. New members are always welcome to audition. Practices are held in Pointe Claire every Monday evening from 7:30 pm to 9:30 pm, September through May. If you are interested in joining us, please call 514-630-0331 to arrange for an audition.
Pierre Perron founded the Stewart Hall Singers in 1971. Then choir conductor, tenor and West Island resident, he was invited to give a workshop on the Kodaly method at the Stewart Hall Cultural Centre. There he founded the Stewart Hall Singers. The first concert was devoted to Renaissance music. During the next ten years the singers developed into a fine choir giving concerts with orchestra and singing on 'A Cappella', a programme featuring amateur choirs on the Radio-Canada network. A highlight of his time with the choir was their tour of Japan in 1981.